ADVISORY COMMITTEE
Members who share the valuable guidance based on their experiences.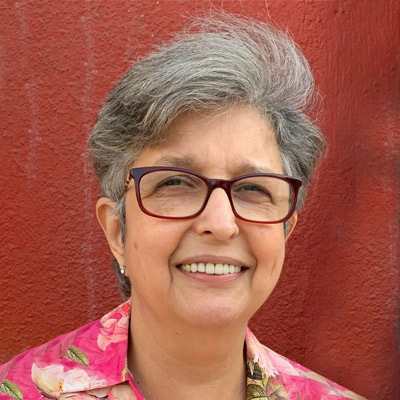 TEACHER PROFILES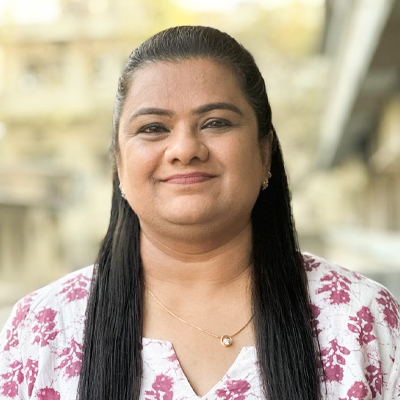 MONA SHAH
Teacher - English Course
We are proud to have Mona Shah as a teacher at our foundation. Mona brings a wealth of experience and knowledge to her role as an English Grammar teacher, and her dedication to education has made her an invaluable member of our team.
Mona completed her B.A. degree and A, B, and C level ISL courses at NIHH before embarking on a career in teaching. She spent three years teaching ISL to hearing students across Mumbai and other states before finding her passion for teaching English Grammar to deaf students. Over the past seven years, she has been sharing her expertise at Ishara, and her commitment to teaching and learning has taken her to various parts of India, including a year teaching at V-Shesh in Odisha and three years at NISH in Kerala.
At our foundation, Mona is focused on helping her students achieve their academic goals. Her teaching style and guidance have earned her high praise from her students, who appreciate her dedication and expertise. If you're looking for an exceptional teacher who can inspire and challenge your students, look no further than Mona Shah at our foundation.
ADITYA KUMAR
Instructor - ISL Course
Aditya Kumar is a valued member of our foundation as an Indian Sign Language (ISL) instructor. With his expertise and dedication, he has helped countless individuals in the deaf community communicate effectively and confidently with the hearing world.
He completed his schooling at the CSI VHSS school for the deaf in Tiruvalla and later attended NISH to earn a degree in B.Com. Due to his leadership qualities and performance at NISH, he was selected as the Vice Chairman. While at NISH, he researched Indian Sign Language (ISL) and dreamed of learning more from Diploma in Teaching Indian Sign Language (DTISL), ISLTRC New Delhi. After earning his degree, he began teaching B.Com students and performing other curricular work at NISH while also waiting for an opportunity to study at DTISL, ISLTRC.
When the opportunity finally arose, he joined DTISL and completed his ISL degree. At our foundation, he is committed to empowering individuals in the deaf community and helping them thrive in society. We are proud to have Aditya as a part of our team and are grateful for his contributions.